Herbalism and Nutrition – a powerful combination for health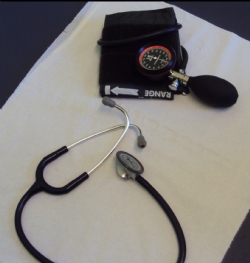 We all know that through a balanced diet, food will provide the"building blocks" of health: carbohydrates, proteins, fats, fibre, vitamins andminerals.
For optimum health, supplements help meet that body's need foradditional nutrients that might be caused by pollution or stress – things fewof us can avoid.
The right diet, combined with supplements, exercise, sleep and otherchanges to lifestyle can help address many health conditions. It's a verysensible approach but it can take time to see the benefits. Herbal medicine canhelp speed the healing process and maintain your improved health.
Ken Dyke is a qualified Medical Herbalist and Nutritionist, acombination of expertise that can help to address your health needs in a waythat combines the power of nutrition and herbs.
To book aconsultation call him on 0115 960 9014.