Nutritionist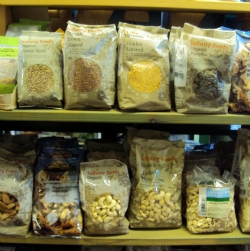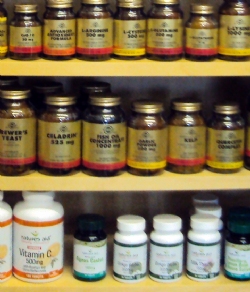 "You are what you eat" is literally true - once the food molecules have been re-arranged.
As a qualified Nutritionist, Ken is able to provide advice on all aspects of food, diet and supplements.
Ken understands veganism and vegetarianism. Either diet can be prefectly healthy, however in our meat and dairy based society, extra help and advice may be needed by these groups. Ken has also had experience of gluten free and other special diets.
One advantage of using Roots for Nutritional advice is that we have a wealth of practical experience of different foods to back up Ken's scientific knowledge.

As consultations take place at our therapy room above the shop, we can show you the actual products recommended. So there will be no need to wander around the supermarket for someone to help you.
As well as top class food we stock a range of quality supplements. Our main brands are Viridian, Optibac and Solgar.
We will only sell supplements of a quality we would use ourselves. We will also only stock supplements of proven worth - we ignore the succession of faddish products.

Call or mail us here.
You might also find interesting:
Herbalism and Nutrition – a powerful combination for health
Consultations
Conditions treated